Disclaimer – Amazon and the Amazon logo are trademarks of Amazon.com, Inc. or its affiliates. This article contains affiliate-links, As an Amazon Associate, I earn from qualifying purchases.
iPhone 12 Pro Max is one of the best smartphones you can buy. The iPhone 12 Pro Max is apple's largest iPhone with a huge 6.7-inch screen, and with the largest display comes great responsibility to protect it, a protective iPhone 12 Pro Max cases is necessary.
We dug deep to find the best iPhone 12 Pro Max case, and we've chosen one of the best iPhone 12 Pro Max cases on the market to ensure your device has a beautiful design while still being protected.
Apple Silicone Case with MagSafe
The Apple Silicone with MagSafe cover is a thin, lightweight case that protects your iPhone 12 Pro Max from scratches and drops. It allows you to attach Apple's magnetically attached cardholders and card mounts to the back of the device. The major lure, of course, is quick MagSafe charging, and with Apple's new iPhone 13 chargers, you'll get a more steady and secure charge.
Spigen Mag Armor with MagSafe
Spigen is a well-known brand. Its MagSafe Mag Armor case is a stunner, featuring air-cushion technology, a thin design, and a textured back panel for improved grip. Despite being MagSafe compatible, the cover only adds 0.12-inches to the iPhone 12 Pro Max's thickness.
Mous – Protective Case for iPhone
Mous' Limitless iPhone 12 Pro Max case is thicker than Apple's MagSafe cases, providing better drop protection and raised corners to shield your screen. It's also available in a variety of stylish patterns, including wood panels. While this case allows for faster MagSafe wireless charging, the added thickness prevents it from being compatible with genuine MagSafe accessories.
Apple Survivor Strong Case
The dual-layer structure of the Survivor Strong Case belies the incredible degree of strength and drop-protective features. Its FortiCore technology safeguards your phone from drops of up to 10 feet. The raised-edge bezel protects the screen from impacts with uneven surfaces. 
Kate Spade Jeweled Daisy Dot
If you're looking for an iPhone 12 Pro Max Case for Girls, Kate Spade cases will give your phone a bright summer mood. It has a strong daisy pattern with eye-catching gem embellishments on a black and white striped backdrop, with the company name gold-foiled printed on the reverse. In Amazon, you can also find Sonix flower Case. 
Aonimi iPhone Battery Case
Battery covers for iPhones may add a lot of width and weight to a phone, but the Aonimi is so slim that you'd be forgiven for not noticing there's a battery inside. Not only is there a 7,800mAh battery that doubles the energy life of your iPhone, but there's also a handy sequence of LED indicators that lets you know how much power is remaining. There are also safety features such as an Anti-short circuit and excessive voltage protection.
Bellroy Phone Case with Card Holder
Bellroy's integrated card holder case for the iPhone 12 Pro Max is not only a great way to conceal valuable cards, credit cards, or ids, but it can also be used as a kickstand for long media playback sessions. This slimline phone case is made of environmentally certified leather and available in eight different colors, with polymer corners for enhanced drop protection and an inside microfiber lining.
Lopie Slim Card Holder Case
Lopie's iPhone 12 Pro Max card holder is made of both leather and fabric. It'll feel nice in your hands, but it won't protect your device's top half as well as other solutions in our list. On the other hand, your cards are kept in a safe place for quick access.
OtterBox Strada Series Leather Case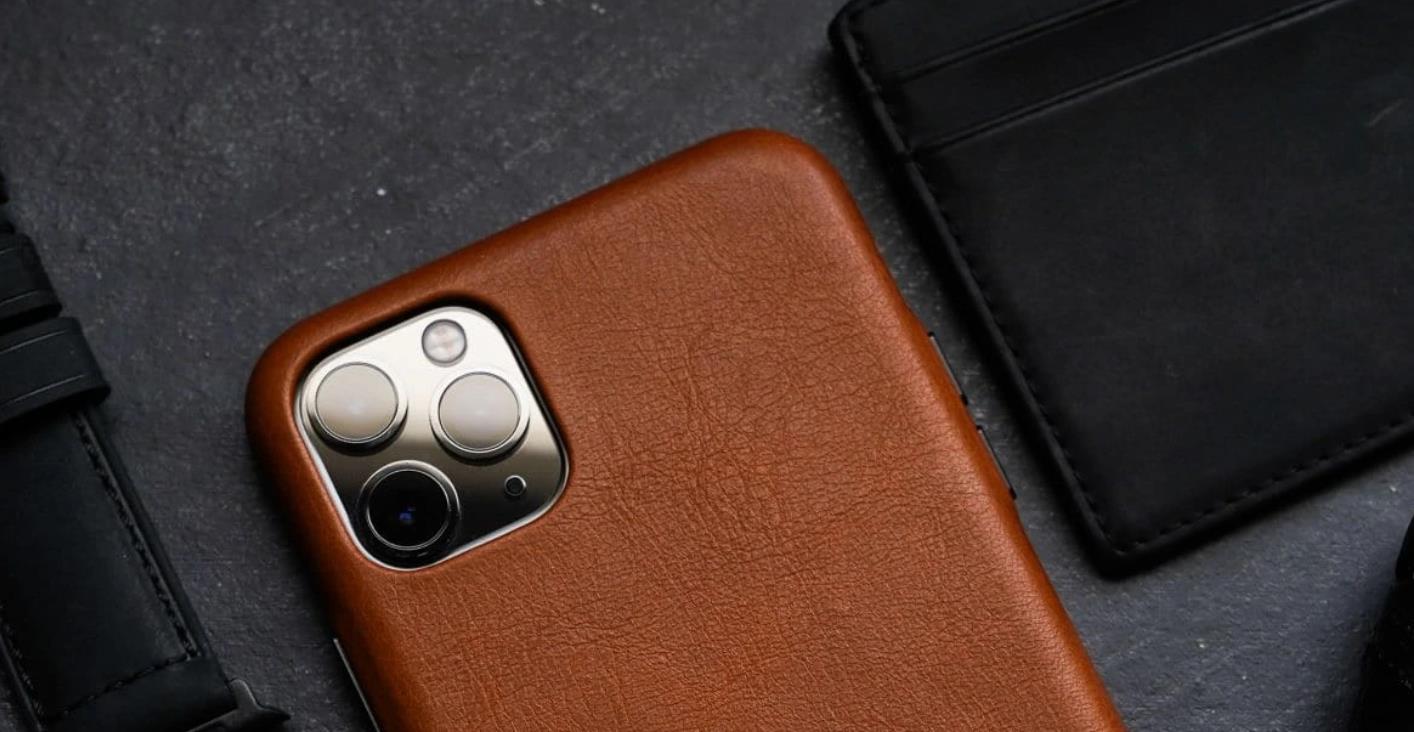 This folio-style leather case from the big-name Otterbox is as tough as stylish. The company's cases have long provided excellent drop protection, and this one is no exception. However, the 'lid' that closes over the display is held in place by a magnetic latch, and it also has a cardholder with space for two cards or cash. Furthermore, there is wireless charging; however, there is no MagSafe.