Disclaimer – This article contains affiliate-links, As an Amazon Associate, I earn from qualifying purchases.
The internet is constantly buzzing with new tech gadgets and stuffs, but sometimes it can be tough to know when to buy into the hype and when to hold out for the real deal. That's where Reddit comes in, and we've put together a list of Reddit's favorite gadgets that live up to the hype, so you can stop blowing money on the latest trend and start investing in long-lasting products.
We've compiled a list of some of the best and most useful gadgets recommended by the r/gadgets and other community on Reddit. We've gone over the most popular gadgets, the least popular items, and some nasty suggestions, so you don't have to. As a result, we've collected a popular list of Reddit Amazon gadgets that you may use yourself or give as gifts.
Best cheap Reddit Gadgets Under $50
Here's some best purchase under $50, according to Reddit users. These are some of the best Reddit gadgets to buy.
1. iPhone Magsafe Powerbank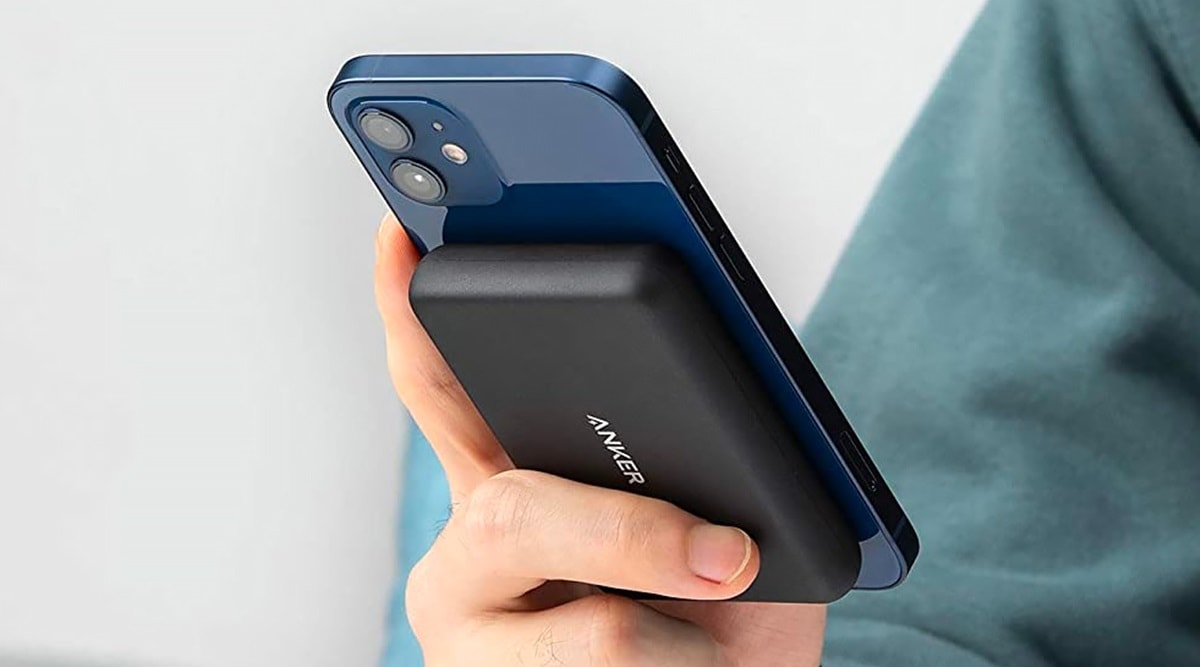 In this age of technology, everyone carries more than one gadget with them, whether its Smartphone or AirPods, and thus they require charging from time to time. The Powerbank solves the huge problem of charging your device and the best part is that it can charge more than one device simultaneously and comes in handy in travel. You can also look at our huge list of best iPhone 15 Pro Cases for an elegant look yet rugged for protection.
2. Aeropress coffee maker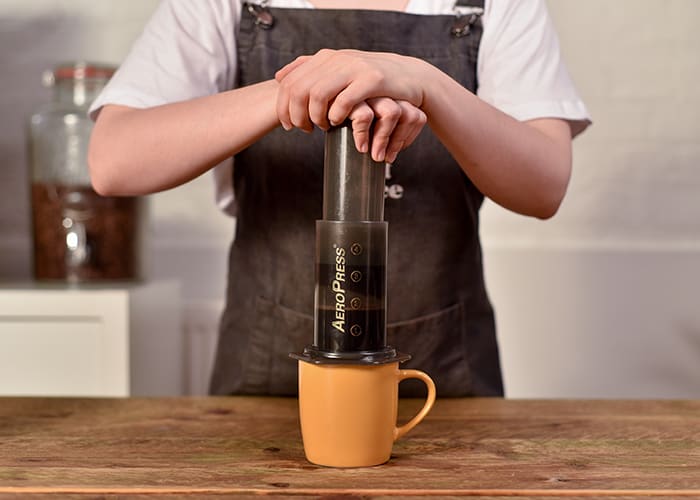 Any coffee enthusiast searching for a creamy, smooth cup of coffee will like the AEROPRESS coffee maker. It's a must-have accessory whether you're working at home or at the office because this coffee maker is light and portable, weighing only 181 grams. It can brew 1 to 3 cups of American coffee in about a minute per pressing. Unlike a French press, it can also prepare espresso-style coffee for use in lattes, cappuccinos, and other espresso-based drinks.
3. Chef'n Garliczoom Garlic Chopper
You may mince garlic to your preferred texture with this adorable little tool while keeping your hands odor-free. Simply place garlic in the GarlicZoom chamber and roll to chop. More rolling will produce a fine mince, but less rolling will provide a coarser chop. It only cost $12 and is dishwasher safe. This teeny, small toy was found in r/MealPrepSunday.
4. Mydethun Moon Lamp 
Elevate your ambiance with 'Mydethun's Moon Lamp' a cool desk gadget. Crafted with precision from PLA materials, it replicates the moon's surface using NASA data. Resting on a ceramic hand base, this lamp adds grace to your room, preserving the moon's shape meticulously.
It's a dual-color lamp, switchable between lunar white and warm yellow, with adjustable brightness for a customized ambience. With an 8-hour battery life and quick 2-hour recharge, this 3.5-inch lamp stands by your side through the night, perfect for meditation and sleep training.
5. Solar Charger 25000mAh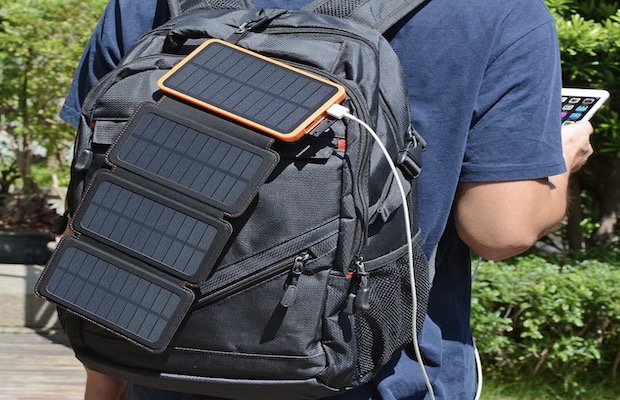 A Reddit user narrates a time when his Solar Charger saved his life. Because of the hurricane, there was a power outage for 5-7 days, which is where his Solar Charger comes in helpful. It provided power to his smartphone, batteries, flashlight, and other devices. The Hiluckey solar power bank charges up 8-10 times for your phone and 3-4 times for your tablet, and it can be used for 9 days on average per charge.
6. Comfort Foot Rest Under Desk
Experience superior comfort with our Premium ComfortFoam Memory Foam under desk footrest. Its ergonomic teardrop design alleviates discomfort in your feet, legs, lower back, knees, and hips, promoting proper posture and improved circulation.
This versatile footrest can be used traditionally or as a leg rocker, while its soft velvety cover and non-slip bottom ensure a secure and pleasant experience. Measuring 17″ x 5″ x 10″, it effortlessly fits under any desk, enhancing your workspace or relaxation area.
7. OCOOPA Rechargeable Hand Warmers
Although it doesn't look like a heater from appearance, but this gadget is quite helpful when you are outside in the cold. Nothing is better than a heater, especially one that is the size of a palm, in the coldest climates that Canada, the United States, and other regions experience.
The 10000mAH Electric Portable Handwarmer can Warm you for 15 Hours. It comes with 3 temperature levels High, Medium and Low to keep your hands warm in winters. It also works as a portable charger for your iPhone and Android phone. It is best for outdoor activity like Camping, Fishing, Cycling, Motorcycling, Skiing.
8. Microwave Micro-Pop Popcorn Popper
We saw boom in streaming network like Netflix or Disney+ and others due to pandemic and since then our love for streaming shows and movie has grown up. So does use of popcorn and Micro-Pop popper takes it into next level as it. There's no need for oil or butter! The circulation of hot air prevents burning. For gourmet results, use the dual function lid to melt butter.
9. AstroAI Mini Fridge
Introducing the portable AstroAI mini fridge, designed for your convenience. With a flip-up handle, it's effortless to carry anywhere. Whether you're on the road or at home, it's compatible with both AC and DC power for reliable cooling.
It is not just a necessary travel gadget, but it is also fashionable, with a variety of brilliant colors and a sleek design that adds flair to your homes and offices.
10. Quote Sound Button
This is not an ordinary button but this is inspiring Personal Development Button, a game-changer in motivation. This sound buzzer, unlike traditional wall art or affirmation cards, uplifts your spirits with a simple push.
Featuring 101 carefully curated quotes, it covers a spectrum from deep wisdom to clever wit. It's more than a desk toy; it the best productivity gadgets, endorsed by Inc. 500 CEOs. A thoughtful gift for all ages, it's an instant source of inspiration.
11. Foot Warmer Electric Heating Pad
There is nothing more comforting than a getting your foot warm in this winter season which watching your favorite top Netflix drama. On the other hand, the electric heating pad raises the level of comfort even more. A Foot Warmer heating pad is a perfect option for anyone who wanna watch NFL game live in cosy, calm and relax manner as it includes a reliable temperature monitoring system.
It has 3 adjustable heating levels to make the heating easy within mins you will feel the difference of having this electric throw blanket. The heating pad automatically shuts off after 2 hours of use to save energy.
12. Rechargeable Heated Socks
It's crucial to keep your toes warm, just like you should with chilly hands. Therefore, you need 4000mAh Rechargeable Heated Socks which comes with 3 heat settings from low-temperature mode (40⁰C/104⁰F), medium (50⁰C/122⁰F), to high-temperature mode (60⁰C/140⁰F).
The battery-heated socks can last for up to 4 hours on the highest setting and 9 hours on the lowest heat setting. The rechargeable socks can warm you up right away.
13. Car Trunk Organizer
This Car Trunk Organizer is a blessing for individuals who enjoy traveling with a large number of items but have never properly organized them in the trunk. These days are long gone thanks to car trunk organizers made of the toughest Oxford polyester fabric, which can withstand constant use and stand the test of time. Both water and abrasion resistance are present. It is the Everest of trunk organizers.
Just spread out and load everything you want. It can be folded in half to serve as a seat organizer and includes the most pockets, three sections, and retractable sub-dividers. It is made to keep your luggage from slipping and is compact and lightweight for simple storage.
14. Jellyfish Tank
The jellyfish tank creates mesmerizing effects and soothing movement create living works of art. Jellyfish aquariums are a new kind of interior decoration, sources of light. The Jellyfish tank comes with synthetic Jellyfish with 18 LED lights (6pcs Red+6pcs Blue+6pcs Green); 5 fascinating color light changing effects.
Best Reddit Gadgets Under $100
Here's some Reddit best purchase under $100
15. LUXE Bidet NEO 320 – Hot and Cold Bidet Attachment
I have come across numerous Redditors praising the Bidet attachment as one of the most worthwhile investments they have ever made. In fact, they go so far as to call it a lifesaver. That's why we present to you the LUXE Bidet NEO 320, equipped with both Hot and Cold Water options and Adjustable Water Pressure controls. It's the perfect companion for your throne.
16. Hatch Restore Sunrise Alarm Clock
Let me first say that this alarm clock is not your typical one. The smart sleep alarm clock personalizes a sleep-wake routine to help you fall asleep, stay asleep & wake up refreshed. It creates a mood at any moment with a library of calming sounds, white noise, and lighting at your disposal, allowing you to get a better night's sleep and block out outside noises.
Hatch Restore app have unlimited access to an ever-growing library of new content such as meditations, sleep stories, soundscapes & more. In Black Friday sale it was available close to $100
17. Roku Streambar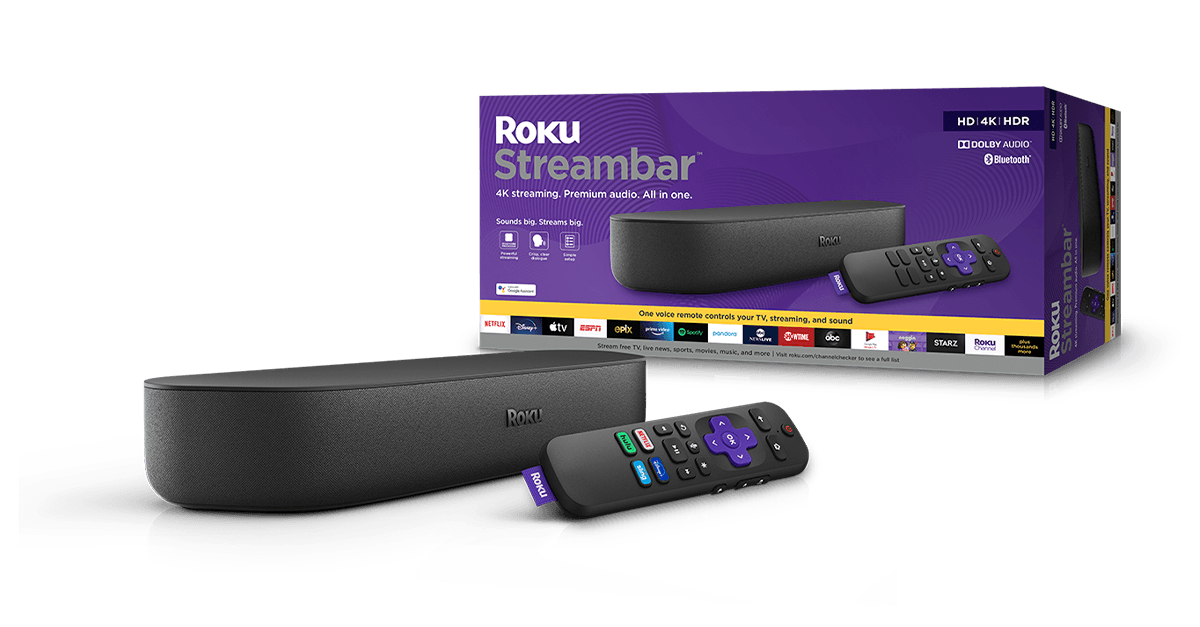 Roku Streambar is a smart soundbar with a built-in 4K streaming device for the latest and most popular channels and access to infinite free entertainment—stream in beautiful HD, 4K, and HDR picture with clear resolution and vibrant colors suitable for any TV.
18. Tile Mate Essentials 4-Pack
I understand that Apple AirTag is a new trend, but before AirTag, there was Tile, a device that looked after all of your belongings wherever you went. The Tile 4-pack bundle is far less expensive than the AirTag 4-pack bundle, and it features a new modern form, a greater range, and a longer-lasting battery.
If you love Tiles, then you'll love GPS tracker for your Car, Dogs and Kids
19. Lukidy 2Pack Lightsaber Metal Hilt 12 Colors
If you're a Star Wars enthusiast and don't have a Light Saber laying around your house, you're lying. The Lukidy Lighsaber are excellent since you can choose from 12 different colors and 3 different sound styles, and you can switch between them at any moment, so if you still don't have one, now is the time to buy one.
The blade and hilt of Lukidy RGB Light FX Sabers may be taken apart, and its main feature is the ability to connect as two in one. It has a strong PC blade and a frosted metal hilt for durability. It has a 1200mah battery and a type-c charging cord, and it takes 3 hours to fully recharge.
20. Smart Meat Thermometer
MEATER Plus Smart Meat Thermometer is a bestselling meat thermometer that comes with Bluetooth repeater. The app will let you know when the food is done also You can choose a preset in the app, and then modify it to your preference.
The Advanced Estimator Algorithm tell us how long to cook and rest your food to help plan your meal and manage your time. You can monitor food inside any oven and even in cookers (slow cookers).
ALSO READ
21. Echo (4th Gen)
Without an Alexa device, a home is incomplete. Alexa can do a lot more than anybody else, from streaming your music from Amazon Music, Apple Music, and Spotify to turning on your Smart Philips lamps, calling your pals, and ordering pizza.
Best Reddit Gadgets Under $200
Here's some best purchase under $200 as per Reddit users.
22. Keurig K-Duo Coffee Maker
You'll agree with me that coffee is an important part of our lives and one of the things that keep us going. In that scenario, the Keurig K-Duo coffee maker is the best choice since it is a multifunction coffee maker that can brew a single cup of coffee using Keurig K-Cup pods or a carafe of coffee using ground coffee. The K-Duo coffee maker also works with pods from other brands.
23. Ember Temperature Control Smart Mug
If you're tired of your coffee or tea getting cold, the Ember Travel Mug and Ember Mug are the perfect solution. These mugs are designed to keep your beverage at your desired drinking temperature for up to 1.5 hours. With a built-in battery, the Ember Mug 2 will maintain your preferred temperature even when you're on the go. So, you can enjoy a hot cup of coffee or tea wherever you go. You can control the temperature with the dedicated app on your smartphone.
24. iRobot Roomba 694 Robot Vacuum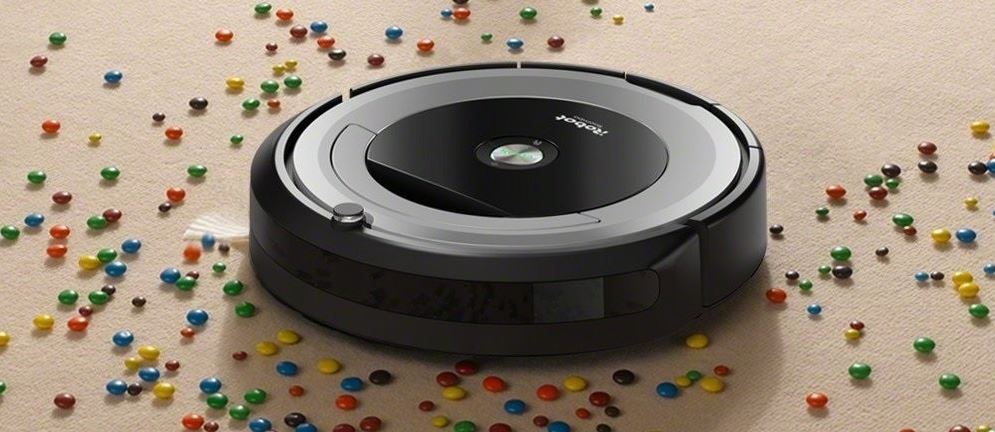 Some Reddit users expressed their wish to purchase an iRobot at some point. Who doesn't like iRobot? When you don't have time to sweep your house or clean your pet's hair, it's iRobot that helps you clean your home while you're working at the office or traveling globally.
The 3-Stage Cleaning technique removes dirt, dust, and debris from carpets and hard floors, while an Edge-Sweeping brush cleans edges and corners. Simply command the Roomba 694 robot to vacuum using the iRobot Genius App or your voice assistant, and the job is done.​ It has been upvoted as the best Reddit home gadgets. However, if you are looking Vacuum Cleaner for Vinyl floors, then it's not an ideal vacuum cleaner.
25. Bose Wireless Headphones QuietComfort 45
Headphones have become new norms among gadgets for Work from Home in the wake of the pandemics. No headphone can rival a Bose headphone; it was tough for us to find one within your budget, but we did. With a 24-hour playtime and a rechargeable lithium-ion battery, Bose SoundLink Headphone QuietComfort 45 provides amazing sound quality. You can switch between two Bluetooth devices to watch a video while keeping your smartphone linked.
26. ecobee3 Lite Smart Thermostat
Upgrade your home with the ecobee Smart Thermostat and save up to 23% annually on heating and cooling costs compared to a fixed 72°F setting. Take control from anywhere via your Android or iOS device. Enhance comfort with the SmartSensor, which manages temperature variances in key areas.
The thermostat even pauses HVAC when doors or windows are open, offering convenience and energy efficiency. ecobee is an ENERGY STAR Partner of the Year award winner, and it seamlessly integrates with your preferred smart home system. Plus, it's compatible with a wide range of HVAC systems and includes a Power Extender Kit for easy installation in C-Wire-less homes.
If the current options do not meet your needs, you may refer to the list of Best Amazon Items to Buy Under $500 and $1000.