Xiaomi Redmi Note 5 Pro comes with Qualcomm 2.0 Quick Charge technology
NOTE: The Post has been updated with latest offering on 30/12/21
Xiaomi Redmi Note 5 Pro has found its place on everyone's checklist soon after its launch and has become the best budget device available in the Indian market right now that too in no time. The Major change you see in Redmi Note 5 pro is that it now supports Qualcomm Quick Charge technology.
Although Xiaomi did not advertise the same nor provided a compatible quick charger with the device. Today we have picked out some third party fast charger for Redmi Note 5 Pro.
Xiaomi Official 9V/2A Quick Charger
There's nothing better than Xiaomi official chargers, Xiaomi also has the support of 9V/ 2A charger that was launched back in January 2018. It's a Qualcomm Quick Charge 3.0 certification that ensures lightning-fast charging speeds and prevents overheating by keeping its temperature below 30 degrees. It is the best Fast Chargers For Redmi Note 5.
Portronics 3A Fast Charging
The Portronics Adapter is the Second best charger for Xiaomi. This Quick Charger charges up to 4x Faster than Normal Chargers. It has a USB output: 5V / 2.5A / 9V / 2A / 12V / 1.5A comes with Overvoltage protection and can give you a better safe condition for charging. Additionally, It also comes with free 1M Type-C wire.
boAt Dual Port Rapid Car Charger
When you need to Fast Charge your Redmi Note 5 Pro and you are running late for your Office at that time boAt Dual Port Rapid Car Charger comes to your rescue which helps can charge your device on the go.
The dual USB ports support you to charge for your 2 electronic devices simultaneously. Charges compatible devices up to 4 times faster with Qualcomm Quick ChargeTM 3.0 Technology. Detachable Cable, Built-in intelligent chip delivers fast charging speed for your phones or tablets.
pTron Volta Elite QC3.0
pTron is an Amazon brand, the USB wall charger charges at a powerful 18 Watt. It features over-voltage protection, over-current protection, over-heat protection, short circuit protection, anti-static protection and BIS certification. It is a Made In India product
Portronics Q-Charger Portable Universal Charging Hub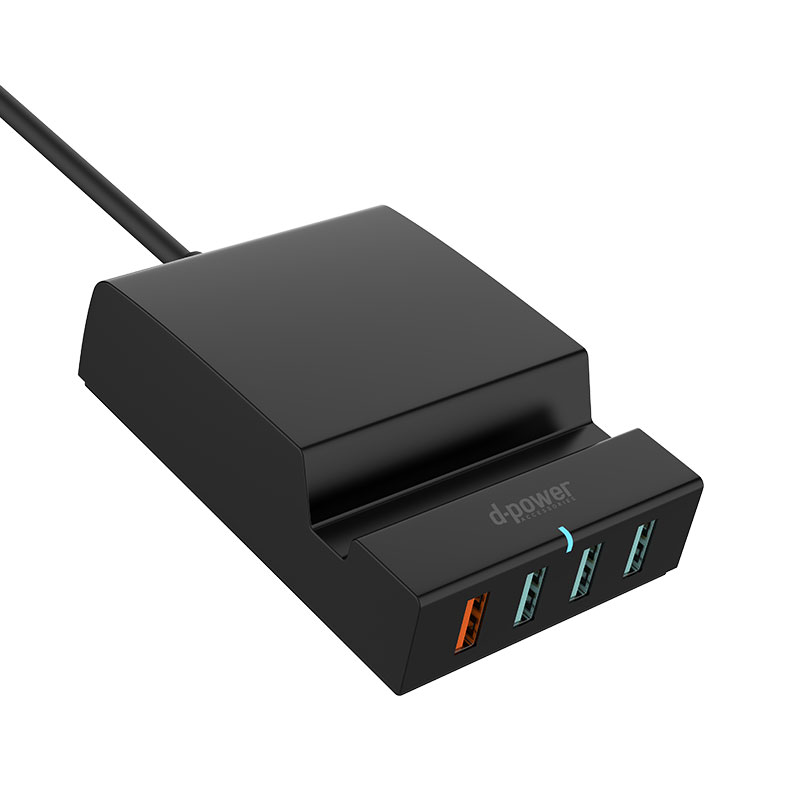 Need more USB ports? No Problem as Q-charger comes with total 4 USB ports. One port will provide you QC output, one port will provide you 1A output & rest 2 ports will provide you 2.4A output. Charge your compatible devices 4X faster than normal chargers. It is multiport charger with phone docking station. This charger has compact and light weight for ease of convenience to carry around. You can easily charge your smartphone, power bank, mp3 player, wireless headphones etc.
Disclaimer – "Amazon and the Amazon logo are trademarks of Amazon.com, Inc. or its affiliates. As an Amazon Associate, I earn from qualifying purchases." if you purchase a featured product listed here, we may earn a small commission, which will help to run this independent website. Thank you for support